Congratulations on winding up the roadmap of your start-up. Without a doubt, this is a massive step in the correct direction. Considerably, you've also hired a complete set of wizards to take you to the top of the hill you wish to conquer. Other than accomplishments and deadlines, however, you have to prioritize your company's security.
Is there a single insurance package to cover all your needs?
Some policies are mandatory and we can view them as a "package" but for your ultimate well-being, you would invest in a few add-ons.
Read our list of vital insurance policies for newborn ventures and prepare for achieving your dream goals without bumping into undesired obstacles.
General Liability
The most common insurance type that every business needs is General Liability. It protects you and your business from "general" claims involving bodily injuries and property damage. Sometimes also called General Commercial Liability (CGL), this policy covers any property in the form of office equipment, stock, IT hardware, etc. On top of that, this insurance often provides a dedicated legal team that will defend you in the event of a legal suit against your company.
Keep in mind that General Liability will not always cover data loss or guarantee you compensation for third parties.
Business Income
Business Income Liability, also sometimes called Business Interruption, helps you handle unexpected situations that might damage your company. Most of the time, the risk covered by this particular type of insurance is due to conditions out of your control. These can be natural disasters, civil authorities regulation, unplanned delays, theft, and others – basically, anything that can make your business literally stop. Shutting down your company for no matter how short can be unbearable, especially for small start-ups. Don't skip this policy because chances are, in difficult periods, you might need new or repaired equipment to resume operations. This insurance solution pays for all your out-of-order expenses.
Workers Compensation
Let's imagine you have already successfully hired the exact people you need. It's your obligation to keep them healthy and insure them against work injuries. Employees are protected by law so it's best to be exceptionally strict when it comes to workers' rights. By embracing the responsibility for covering medical expenses, you also become immune to lawsuits against you whenever incidents with your staff happen.
The Workers Compensation policy is valid at the workplace and within the working hours but don't forget your team can also work from home. It's a good practice to establish some basic safety rules that employees should agree to follow even when working remotely.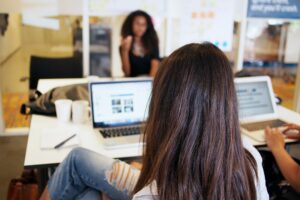 Professional Liability
Depending on your industry and your profession, you might be required to get a Professional Liability policy. Most traditional career roles are prone to so-called errors and omissions, therefore, third parties have the right to initiate a legal case against them. Professional Liability takes care of such claims. Among the typical occupations that need this popular type of insurance are doctors, accountants, and attorneys, although other categories may also apply according to variable regional regulations. Choose a comprehensive kind of Professional Liability that is able to cover incidents caused by negligence, inaccurate advice, misrepresentation, etc.
Employment Practices
Even if you cannot imagine your employees turning their back on you, there's a high possibility that they eventually will. If you manage to win their loyalty over time they will walk away peacefully and yet, that's not what happens every time. Even current team members have the right to raise a dispute regarding discipline, deprivation of career opportunity, discrimination, negligent evaluation, and many other conditions.
Complying with the labor law and implementing specific procedures for your employees' whole employment journey is not enough of a shield. An Employment Practices policy will reimburse your company against the costs of defending a lawsuit in court and for judgments and settlements. The insurance eliminates legal costs, whether your company wins or loses the suit.
Cyber Insurance
So far, this is our favorite and one of the fastest-growing insurance policies worldwide. Cyber Insurance products are designed to prevent data loss and blockages of IT systems. In the midst of the current health and political situation, cyber protection has become crucial for the normal functioning of any type of business, even the smallest.
Cyber Insurance is not mandatory at the moment but it's best not to ignore it, especially if your business runs online. Despite media spotlighting only the larger companies that have been hacked, about half of the smaller ones have also fallen victims of cyber attacks. Start-ups that handle even the tiniest amount of personal information are more vulnerable.
Coverages of Cyber Insurance policies are diverse so make sure you research in detail before signing up. If you really don't want to encounter a cyber incident, the most efficient option for you will be to combine insurance with an appropriate cybersecurity tool.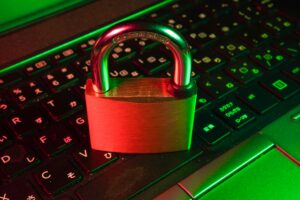 Business Identity
Stealing your identity is definitely an extremely unpleasant experience and you'll be surprised how many troubles it could cause. It's a great idea to anticipate the outcome of such an event before the founding of your business. You can avoid circumstances in which someone compromises your brand assets by registering them at the official institution. Still, you can't stop criminals trying to commit fraud by using your legal name.
Some clauses of a Business Identity theft insurance may be included in a cyber protection plan and vice versa. Choose the most convenient package that also includes services like tracking your tax information, website monitoring, and others.
Directors and Officers insurance
The Directors and Officers (D&O) insurance covers the expenses your company has to pay if clients or partners sue the key people of your organization. This policy is different from the Key Person policy options because it's only related to work and not to personal matters. If directors and officers don't have insurance, they can face a greater risk of not being able to defend themselves against disqualification from holding their position, civil proceedings, and even criminal prosecution.
…
For a beginner mind, it might seem like a lot but once you take measures for protecting each aspect of your business, your potential losses will be entirely erased or reduced to the minimum. Not having to think of threats at every milestone, will allow you to keep a close eye on what's essential for your start-up – expansion and performance.
Find more useful tips on cyber risk prevention, SME growth, and smart tools, on our blog.