After a short pause, Cybertech Europe returns to Rome offering new progressive technologies, burning industry topics, and larger networking opportunities. Being a part of a global chain of cybersecurity events, the conference attracts leading global experts, technology trendsetters, and C-level executives in the heart of the old continent for exchanging valuable experience and ideas.
The first edition of the European format of Cybertech dates back to 2014 but the most successful one was in 2019, right before the pandemic started. Covid-19 significantly accelerated digitalization in every area of our professional and personal lives. Evidently, cyber professionals did not waste a minute and on May 10-11 will introduce us to the latest innovative solutions on the market.
The massive event includes an exhibition where developers will present top-notch technologies; a conference, a startup pavilion, and of course, a meeting area where business is meant to happen. Thousands of visitors from more than 50 countries are expected at Cybertech Europe's venue Roma Convention Center.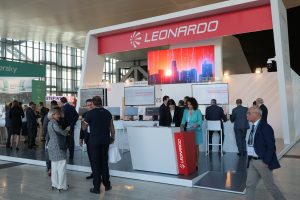 About the conference
This year the list of current themes is longer than usual and it spans multiple sectors. Cybersecurity is now an essential necessity for every organization and it cannot be neglected. Aviation, 5G and telecommunications, Quantum computing, Women in cyber, and Blockchain are only a few of the highlighted topics. Apart from them, several special events that will cover specific subjects are also scheduled in the program.
A finе selection of keynote speakers will ensure you'll be updated about the latest cyber trends and novelties. Expect nothing less than senior executives, government officials, decision-makers, and industry leaders.
Other upcoming events
Catch up on cyber technologies and services this spring in the most authentic Italian city! However, in case you will not be able to show up, you can always plan your attendance at any of the next Cybertech events that are approaching later in 2022. Miami, Rwanda, and Dubai are some of the options that are coming soon.